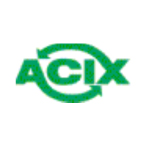 ACIX™ is a technical service offering designed for financial institutions to allow a digital exchange of transit and return items among participating institutions, correspondence banks and the Federal Reserve Banks (FRB). In addition, this service is also applicable to the implementation of Branch/Remote Capture within an institution where the image format of Remote Capture requires conversion to the format required by the institution's image archive.

The following capabilities constitute the ACIX™ offering:
Transit and Return items are reformatted from the Bank of First Deposit to the format of the Paying Bank, Correspondent Bank or the FRB in format (X9.37) with associated image cash letter (ICL) either in ASCII or XML.
Custom delivery of the posting files to match the Paying Bank's core processing operating system.
The custom posting file will support multiple ABA numbers.
The custom posting file will support account number or transaction code translation.
Automated Return Processing with return code per X9.37 standard, and utilization of the Paying Bank's Exception Report as input.
Automatic creation of substitute checks a.k.a. Image Replacement Documents (IRD).
Printing of IRD documents by 30-plus secured data centers within USA or via dedicated VPN connected printer located at the Paying Bank's designated location.
Provides research capabilities to support Correspondent Banks for On-Us or Transit items.
The service warrants image translation and creation of IRD per Federal Guidelines.
Complete audit trail by batch or by individual item. Online access to processed items for 120 days with an option for periodic creation of DVD with built-in image viewer, iBankDocEZ. The iBankDocEZ allows search and rendering of item by transaction code, amount, check number, account number, ABA number, process date or any above combination. The rendering consists of viewing, email, fax or export of image for desktop processing.
Optional image statement printing
Optional linkage to home banking software
A Web-based product to augment the Home Banking offering by providing the availability of processed check, deposit and deposit details up to 7 years. The following functionalities are provided:
As an image repository to the Home Banking software:
From the Home Banking Web server, provides supporting images to the processed items or deposits.
From the Home Banking Web server, provides supporting images or eStatements.
As a standalone but linked to Home Banking software by server to server user authentication:
Provide up to 7 years of image or eStatements with option of viewing front and back of images from the statement detail.
Online display of all processed items and deposit details from last statement run.
Ability to search for item by bank's transaction type, processed date range, amount range, check number range or any combination of the above for 7 years.
User definable number of items per page, primary menu option and option of viewing back side of items.
Built-in billing module and customizable billing transactions.
Built-in statistic on customer access.
The Two-Up Signature Verification is designed to augment the initial exception processing, where the processed item is tagged for closed account, insufficient amount or account hold. The Two-Up Signature verification process allows creation of batches per amount.

As an example, select all items with amounts greater than $5,000 and select every third item less than $5,000. The batches are then queued to allow multiple users to view both item images along with signature cards. With a corporate account, the user is able to access all past authorization and signature cards. Based on comparison of the item signature and the signature on file, the operator can tag suspected items and email both items and associated signature images to the account home branch for final approval of signature rejection. The archived images of items are tagged as rejected and a transaction list is provided to update the back office system.
iBankDocEZ™ not only saves physical information from Financial Institution documents, it allows a Financial Institution to look at archived physical documents. Business activities such as customer inquiry, collection, or audit can be resolved quickly because iBankDocEZ™ eliminates the time delay associated with finding source documents from a manual filing system. It also allows multiple users to retrieve the same document, reducing the inherent delay associated with sharing physical files with multiple people.

iBankDocEZ™ can be deployed as a browser based or Microsoft client. The browser based client allows large scale deployment without the need for a site visit/installation by members of IT.

Use iBankDocEZ ™ to efficiently tackle your daily needs. Get carried away with the ease in which you are able to access those documents that were stored away in some filing cabinet. We think you'll find iBankDocEZ™ a helpful tool in assisting you with your everyday requirements.
With iBankDocEZ™, you can easily:
Access financial institution account information that is online or has been archived to an optical drive or CD-Rom.
View pages of signature specimens, statements, check items, transaction and deposit tickets, advice of charge slips, and less common forms such as Particulars of Bank Account to be Charged, Authorizations to Honor Checks, or Authorizations of Electronic Fund Transfer.
Use a variety of search options to find the information you need quickly and easily.
Print, fax, or email selected pages or documents.
Copy selected pages or documents to the Windows clipboard and paste into other Windows applications.
iBankDocEZ™ allows you the flexibility to perform a productive search even if you have only one piece of information with which to begin your search.
POH's Remote Capture software increases efficiency and reduces bank costs by eliminating the daily need for physical transport of items from a bank branch to the central processing location. Remote Capture allows the branch to provide digital images of all items that are normally sent to item processors for check truncation and fraud detection.

With today's availability of secure broadband connections, sophisticated character recognition and less expensive hardware, Remote Capture is a reality.

The benefits of utilizing Remote Capture:
Decreases the need for evening staffing and courier services.
Reduces errors discovered at the item processor level, because each branch balances their own work, saving time in correcting identified errors.
Eliminates the risk of losing the physical check before it is truncated.
Faster clearing with no physical cutoff time, allowing the branch to provide service virtually anytime.
The check scanner has a small footprint so it does not require much physical space.
Eliminates the need for microfilming.
Remote Capture can be deployed as Branch Capture or Teller Capture.
The following itemizes the available functions of Remote Capture:
Processed items are automatically batched into On-Us and Transit items. The On-Us items will be automatically truncated and its images updated with digital insertion of the amount
Transit items will require a second pass to encode the amount. After Check 21 implementation, the amount will be automatically inserted digitally on the substitute check or Image Replacement Document (IRD).
The Transit items can be interfaced with a third-party processor, correspondence bank or clearing services such as ACIX™.
Over 80 percent amount recognition, with manual override capability by the operator.
The transaction report allows balancing at the batch level.
Custom delivery of posting files to meet the financial institution's back office system

This customization will include account number, transaction type substitution and insertion of float records.

Custom delivery of reformatted images per the financial institution's archive system.
Online availability of processed images.
Customizable sort patterns.
Allows branch, teller or remote commercial implementation.
All functions can be secured by group such as tellers, back office, administrator or individual user.
The security module supports the notion of allowing only one individual to execute one function.
Allows the export of transaction detail in fixed length or comma limited record.
The Remote Capture software supports a wide range of transports from Canon to Unisys NDP300. Remote Capture device standards are ISIS, Panini, API, or Ranger.
Since we are located in the hub of the Pacific (Honolulu and San Francisco Bay Area), the Banking & Financial Services area has been one of our most important market segments. We provide document scanning services for global banks, brokerage firms, insurance companies and related financial services companies. Applications range from signature cards to loan files, contracts, analyst reports, underwriting, client files and other critical functions.

The Banking Industry has always responded to the importance of governmental reporting by maintaining meticulous records. We have supported this critical function beginning with micrographic conversions. We anticipate that the focus on corporate responsibility will accelerate the need for the maintenance of vital records in easily accessible fashion.

Our ability to deliver client applications in a wide variety of formats has proven itself successful in a broad range of industries & applications.

We have converted millions of documents; please call us for a consultation for your scanning and fiscal document needs.
POH Integrated Solutions Virtual Print Services (VPS) allow an organization to add value and/or customize the output of existing software applications that cannot be enhanced or changed, either because they are shrink-wrapped packages or because they are legacy applications that are no longer supported.

For example, one VPS implementation currently takes payroll data printed to a file from applications such as SAP, Lawson, USG, ProBiz, etc., and does the following:
Creates check/EFT data from the raw output file.
Transforms check/EFT data to XEROX ready print files.
Prints the checks and EFTs on high speed XEROX printers at one of 32 print centers around the country.
Mails the checks and EFTs back to the employer, or directly to the employees.
Posts the checks and EFTs to the Web for viewing by both the employer and the employees.
Benefits and Functions of VPS:
Existing software packages do not have to be changed. VPS can take output from the applications "as is".
Output can be modified for better readability and/or combined with other sources. For example, coupons or marketing information contained in a separate database can be combined with the output of a legacy banking system to create added value banking statements.
CASS & NCOA processing can also be applied to the output stream.
Subsequent output can be e-mailed, faxed, archived to CD/DVD, or posted to the Web. In addition, printing on high speed printers is an option, as well as mail fulfillment.
Released in 1993, and with an installation base of more than 6000+ sites, IMIGIT™ is a premiere document imaging system. IMIGIT™ was designed to be a gateway of information, capturing electronic data and physical documents for end-user research, access and preservation, all done seamlessly without change to your existing software. IMIGIT™ improves business processes, saves time and lowers costs in a variety of situations.
Output Advisor (OA) was released in 1999 as part of the IMIGIT™ product line. OA's core function allows a business to capture output intended for a specific printer type, reformats the data and redirects it to another printer. OA facilitates the processing and distribution of important documents, provides alternative delivery methods, enhances communication with customers and vendors and eliminates form paper stock, all without any change to your current application.